Related Products
As Power Step continues to think of new innovations for the mining and heavy equipment industry, we will add related information to this page.  Check back here for future updates!
NEW Offering: Alarm Box Indicator Light – LED Conversion
On new Power Step equipment, the alarm box Bulb/Socket/Lens combo has been replaced with an updated LED insert.  The LED insert fits in the same opening on the alarm box as the former parts and has a sleeker profile.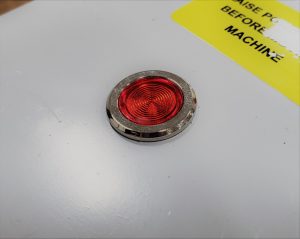 Contact us today for pricing at sales@powerstepinc.com